Network Applications Drive Business Growth
Ventus Managed Network-as- a-Service (NaaS) ensures your business applications experience disruption-free, always on connectivity backed up by dedicated client care and 24x7x365 technical support.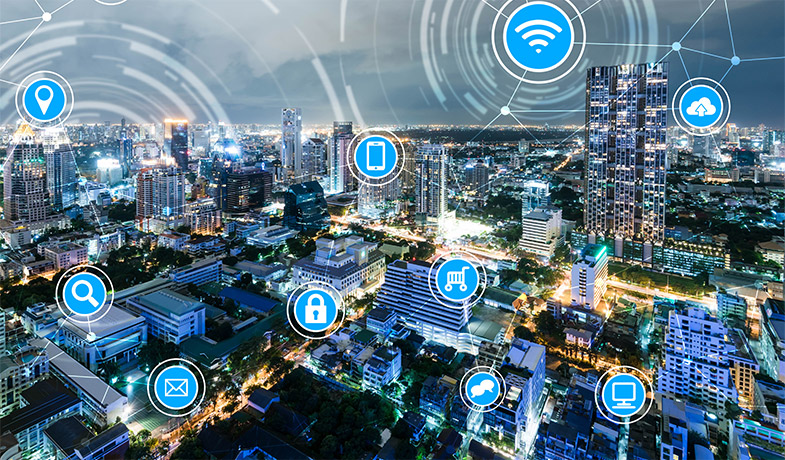 Any Industry, Any Application
Ventus Managed Network-as-a-Service Has You Covered
Alarm Panel
Asset Tagging
ATM
Aviation
Back Office Systems
Bike Rental
Bill Payment
Check Imaging
Cloud Services
Corporate Wi-Fi
Customer Analytics
Digital Advertising
Digital Kiosks
Digital Ordering
Digital Price Books
Digital Signage
Digital Surveillance
Digital Video Recorders
Donations
Electronic Health Records
Environmental Monitoring
EV Charging Stations
Failover WAN
Fuel Dispenser Support
Gaming
Global Money Transfers
Guest Wi-Fi
Gunshot Sensors
Help Desk
HVAC
Infrastructure
Inventory Management
Kitchen Display Systems
Learning Management Systems
Licensing Kiosks
Lighting Management
Lottery Systems
Loyalty Programs
Media/Advertising Systems
Medication Dispensation
Mobile Payment Systems
Music Streaming
Oil & Gas Monitoring
Order Management
Out-of-Band-Management

Parking Kiosks
Payment Authorization
Payment Systems
Payroll Systems
Police Vehicles
POS (Point-of- Sale)
Public Safety
Remote Office
Revenue & Billing Systems
SD-WAN
Smart City
Smart Meter
Supplies Tracking
Surveillance
Tableside ordering
Tank Gauge Monitoring
Tax data management
Telemedicine
Testing Center
Urgent Care
Video Surveillance
VPN
Water Meters
Workforce Management
Secure, high-availability 4G LTE to modernize your ATM and ITM experience
Ventus is the ATM managed network expert, designing, building, hosting, and maintaining more ATM networks than any other provider. Ventus Managed Network-as-a-Service (NaaS) for ATM provides a comprehensive solution including a network router utilizing LTE wireless and/or broadband WAN for remote and branch-based ATMs, PCI-compliant connectivity, encrypted multi-point routing, and direct connections with the industry's leading payment gateway processors.
Cellular WAN for Remote ATMs, Branch ATMs, and ITMs

Lower Costs -- 4G LTE wireless connectivity reduces installation costs, cost-effective rate plans, and provides rapid deployments
Reduce Network Demand -- Ventus Private Network supports multi-endpoint routing including processors, check imaging, alarm panels, and more
Simplify PCI Compliance -- Ventus Private Network is PCI DSS 3.2 compliant with fully-redundant data centers
Installations Made Easy -- Ventus' dedicated project managers coordinate on-site services with our zero-touch hardware ensuring your installation deadlines are met.

Find out why Ventus is #1 in Managed ATM and ITM connectivity!

Branch ATM Network Isolation
Reduce Network Vulnerability -- Isolated network designs for branch ATMs eliminates access to other branch networks and limits PCI audit scope.
Secure Customer Data -- Reduce cardholder's risk and ensure sensitive data only traverses encrypted pathways.
Improve Customer Access -- Separate ATM network provides continuity to customers needing to access account during branch network disconnects.
Request the ATM Network Isolation white paper.

Payment Gateway and Processor Partners


Ventus 4G LTE and Broadband solutions offer flexibility and control for your digital sign
Digital signs have quickly become the primary communication medium for leading retailers, restaurants, and financial institutions.
Demand for targeted, customized, consistent messaging across a large, geographically-diverse portfolio has compelled businesses to augment their network accordingly. Ventus Managed NaaS supports your digital sign programs with hardware installation, project management, network design, continuous monitoring, and 24x7x365 technical support.
Connect Digital Signs, Kiosks, Picture Walls, Employee Communications, and more
Right Network -- Ventus offers 4G LTE, DSL, Cable and Ethernet service from leading national service providers
More Uptime -- Continuous monitoring, 24x7x365 technical support, and power alerts delivers always on connectivity and limits truck rolls.
Single Source -- Project management for signage software, hardware procurement, on-site installations, and maintenance.

What are your digital sign network needs?
Back up your business network for a disruption-free workplace environment
Business continuity is critical to any effective network strategy, providing communications integrity and peace of mind. Ventus Managed NaaS for Failover delivers comprehensive network redundancy via secondary cellular or broadband connectivity. In the event of a primary outage, the network automatically detects the drop and seamlessly fails over to the secondary network until primary service returns.
Better security, bandwidth and control for all your IoT applications
The ability to connect an increasing number of network devices, nodes, sensors, and smart machines to the internet has led enterprises to seek out faster, more secure networks. Ventus Managed NaaS for IoT offers greater security and bandwidth, and disruption-free connectivity, enabling superior control and reliability for your IoT environment.
Give your kiosks the best in connectivity and placement flexibility with powerful 4G LTE
Increasing demand for greater mobility, accessibility, and expanded services has made self-service kiosks a vital component to any customer offering. Ventus offers powerful, reliable 4G LTE connectivity that allows for more flexible placement options, dedicated and responsive customer care, continuous monitoring for disruption-free connectivity, and 24x7x365 technical support for improved customer experience and satisfaction.
Total remote control and the best connectivity in one solution
Growing dependence on distributed cloud and IoT installations has left enterprises searching for ways to troubleshoot remote locations without having to order expensive truck rolls or request on-site staff to check connections and devices. Ventus Managed NaaS for Out-of-Band-Management utilizes powerful and secure 4G LTE to enable private, remote access to a console server, giving infrastructure managers dedicated, out-of-band control, and a redundant management path.
Disruption-free, high bandwidth service with top of the line security and encryption
POS disruptions can bring business to a halt and disappoint customers. Ventus Managed NaaS solutions offer several options for handling this from POS network segregation and real-time network failover to seamless cellular WAN. Compatible with all leading POS vendor systems, POS networks utilize a secure VPN connection for a universal, cost-effective solution.
Secure, robust 4G LTE connectivity on demand
Reliable, secure networks are driving the growth of remote locations, connected construction sites, seasonal businesses, and pop-up retail/restaurant spots. Ventus Managed NaaS offers always on connectivity for remote-focused applications such as POS, kiosk, CRM, and other specialized services, enabling secure, PCI compliant, reliable information exchange wherever and whenever you need it.
The best connectivity, management, and control in one solution
Demand for greater optimization of traffic segmentation and bandwidth has made SD-WAN critical to any network strategy. Ventus Managed NaaS for SD-WAN takes it a step further, delivering end-to-end management of the entire network chain, including WAN segmentation, deployment, continuous monitoring, vendor point-of-contact, and 24x7x365 technical support.
Powerful connectivity and support for IoT city and town applications
IoT technology is changing how cities approach services for their residents. Ventus offers the flexibility and support all your IoT projects utilizing the appropriate network design and monitoring from Wi-Fi to broadband to cellular. Ventus supports your IT team as they develop and implement these new IoT services such as scheduling of smart trash can pick-up, light bulb change alerts, toll and parking meter vending, traffic management, fire and police support and so much more as this technology expands.
Secure, robust Wi-Fi for your corporate and guest networks with powerful analytics tools
The near-constant presence of new inventory and POS mobile platforms and consumer devices demanding omnichannel access is accelerating demand for quality internet access everywhere. Ventus Managed NaaS for Wi-Fi provides secure, high-bandwidth Wi-Fi with multiple SSID management for private or public networks, along with dynamic customer analytics for new ways to track store counts, number of visits, and high traffic areas. Ventus Wi-Fi enables seamless integration of mobile offerings with in-store/branch environments, affording a more engaging and customizable customer experience.
Starting a new project or optimizing an existing network? Find out how Ventus Managed NaaS can support your efforts. Contact us today.